California Fish and Game Code § 2021 set forth the California shark fin ban law. Under the law, "it shall be unlawful for any person to possess, sell, offer for sale, trade or distribute a shark fin."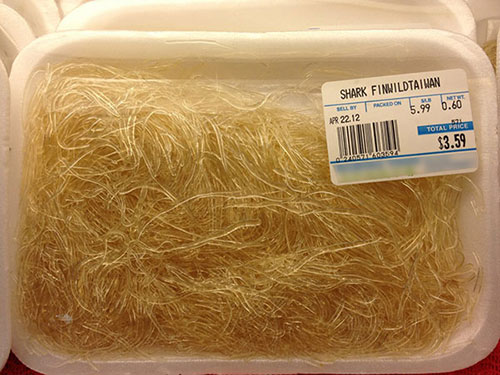 2021(e) exempts restaurants from the ban so that they can clear out their shark fin stock. However, this only applies to inventory in hand as of January 1, 2012, and the restaurant has only one year from that date to use down their shark fins.
So, I was a bit surprised to see shark fin on sale last month at a local supermarket.