If you have to visit a local California DMV office, make an appointment. Even though you will still have to pick a number and wait in line, the line for people with appointments will likely be shorter than the line for people without appointments. However, the DMV calendaring system is a bit non-intuitive. Ideally, the DMV will let you select a date and it will offer available times. However, that's not the way the DMV works. You have to pick a date and time, and the DMV will let you know whether that date and time is open. Feels like playing Battleship. Just guessing different dates and times and looking for a hit.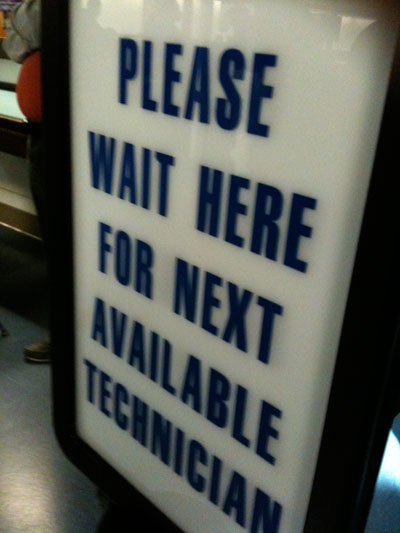 Not sure why the DMV calls its employees technicians. If it was the person inspecting a vehicle, I will understand. But, the guy handing out wait tickets?
After you get your bingo ticket, you take a seat and wait for the announcer to call out your winning combination. If you owe money, be prepared. Unlike the rest of the world, the DMV does not accept credit cards! Cash, check or debit cards.