Case v. Hufty, 1 Dall. 154 (C. P. Phila. Cty. 1785)
Common Pleas, Philadelphia County.
December Term, 1785.
Case versus Hufty.
In this case it was ruled by the Court, that, to entitle the plaintiff to judgment by default, the service of a summons on the Person of the defendant, as well as if left at his house, must be ten days before the return.
Citation: Case v. Hufty, 1 Dall. 154, 1 U.S. 154 (C. P. Phila. Cty. 1785)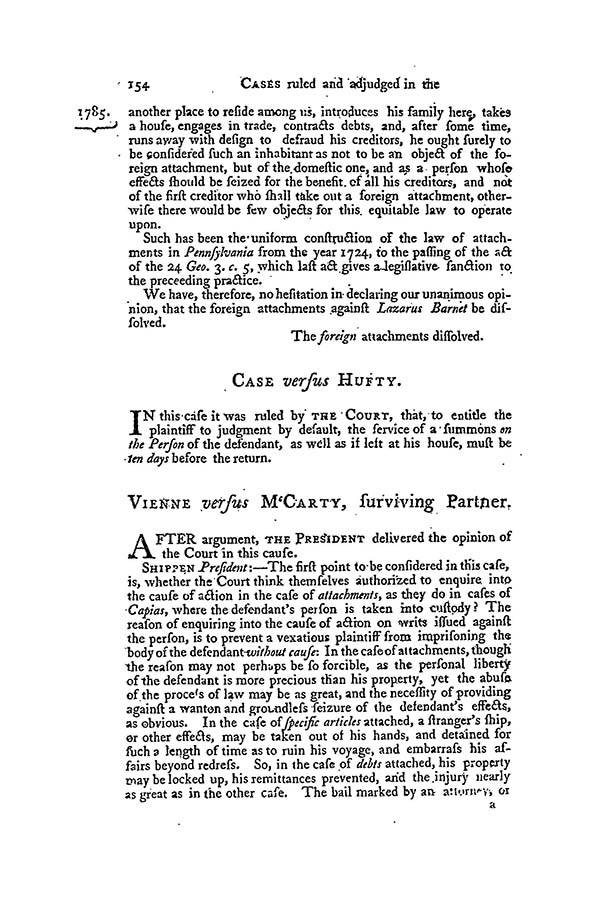 Last modified: June 22, 2014