Shotwell v. Boehm, 1 Dall. 172 (C. P. Phila. Cty. 1786)
Court of Common Pleas, Philadelphia County
June Term, 1786
Shotwell versus Boehm.
Trespass for mesne profits, after recovery in Ejectment.
It was ruled by THE COURT, that the Plaintiff shall not give evidence of the annual value of the premises beyond the time of the lease mentioned in the declaration in ejectment; although the present action was brought by the lessor of the Plaintiff.
Rawle for the Plaintiff.‐Sergeant for the Defendant.
Citation: Shotwell v. Boehm, 1 Dall. 172, 1 U.S. 172 (C. P. Phila. Cty. 1786).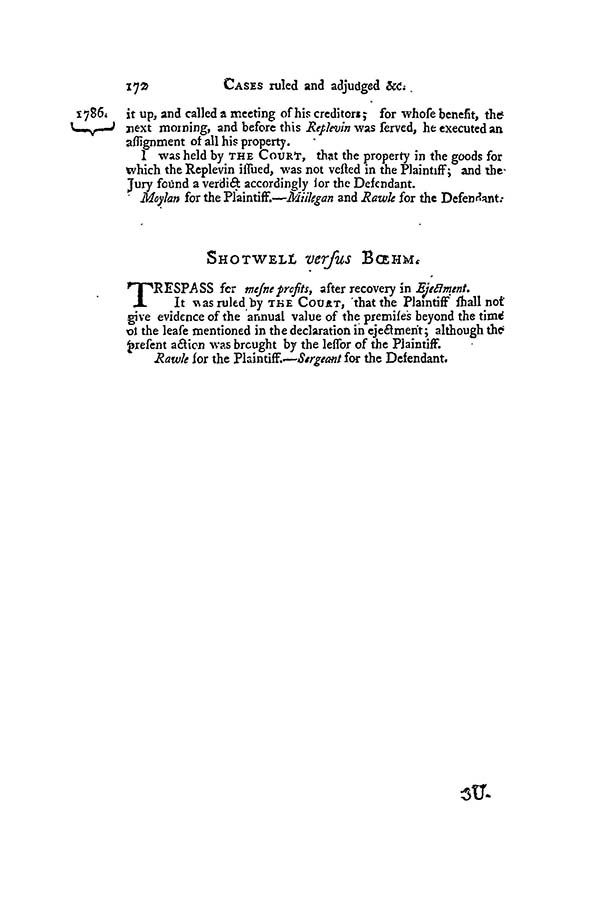 Last modified: July 16, 2014